In Australia's unique climate, the choice of flooring plays a pivotal role in establishing your home's aesthetics, comfort, and maintenance.
It is no wonder that one of the most sought-after flooring materials is timber, offering an unrivalled blend of character and class. Its natural appearance, warmth, and durability resonate with the Australian ethos of blending indoor living spaces with the rugged beauty outdoors.
Here is a closer look at the four main types of timber flooring and their advantages and disadvantages for Australian homes.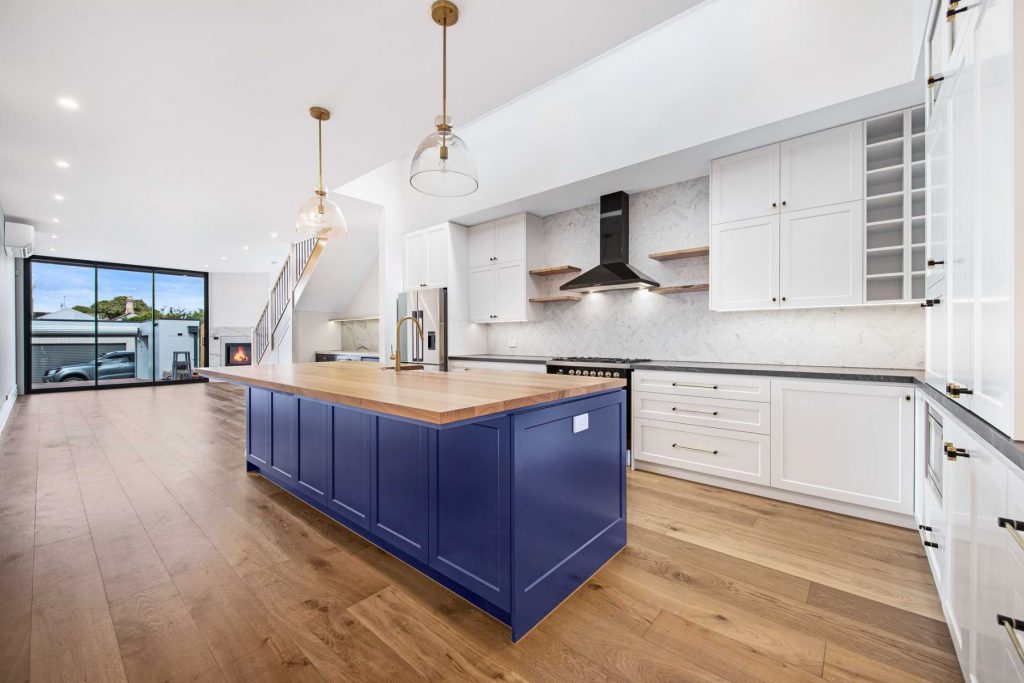 1. SOLID TIMBER FLOORING:
Advantages:
Durability: Known as the king of flooring, solid timber floors are usually 19mm thick and made from soft or hardwood planks, making them one of the most robust and long-lasting materials. Their ability to be re-sanded means they can withstand wear and tear for years without losing their charm.
Aesthetics: With solid timber's wide variety of colours and grains, you can select the ideal match for your home's aesthetics. To personalise the finish of your solid timber flooring, you can stain or coat the timber.
Disadvantages:
Cost: Being pure wood, solid timber flooring can be on the pricier side from $50-150 per square meter depending on species and grade.
Maintenance: Solid timber is not ideal for high-moisture areas as the planks can expand or contract in humid areas, leading to potential warping or gaps.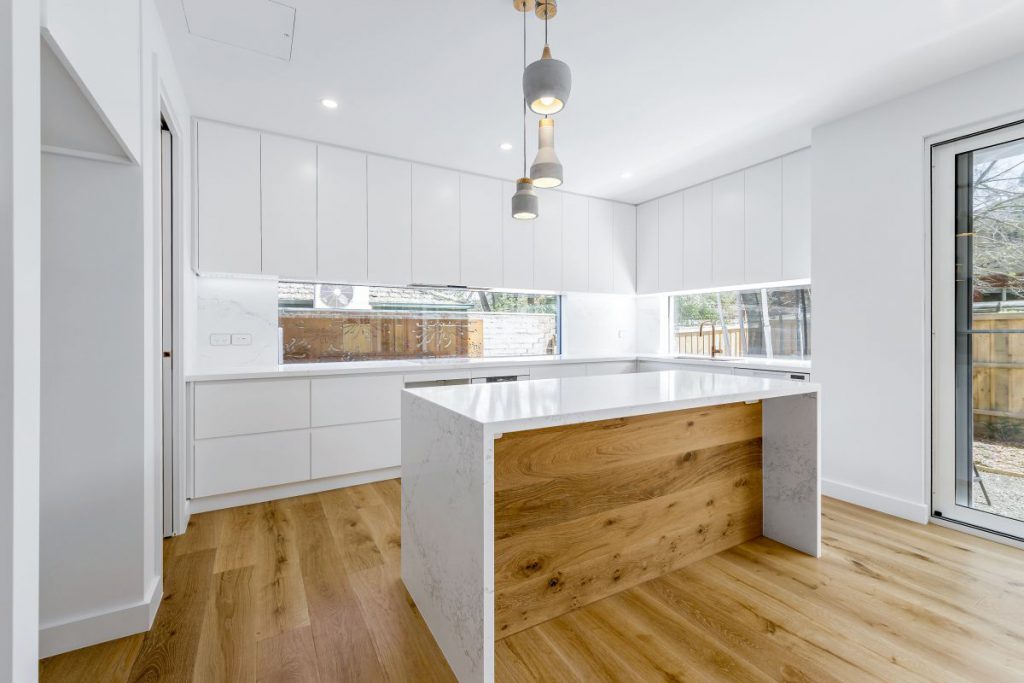 2. SOLID TIMBER OVERLAY FLOORING:
Advantages:
Flexibility: Solid timber overlay flooring provides more flexibility in installation since it can be laid over existing subfloors such as tiles, vinyl or concrete while offering a similar look and aesthetics to solid timber floors. Easy to clean and stain-resistant.
Affordability: Usually cheaper than solid timber floors. For upkeep, it can be re-sanded and finished if necessary.
Disadvantages:
Thickness: At only about 12mm thick, it lacks the sturdiness and feel of traditional solid timber.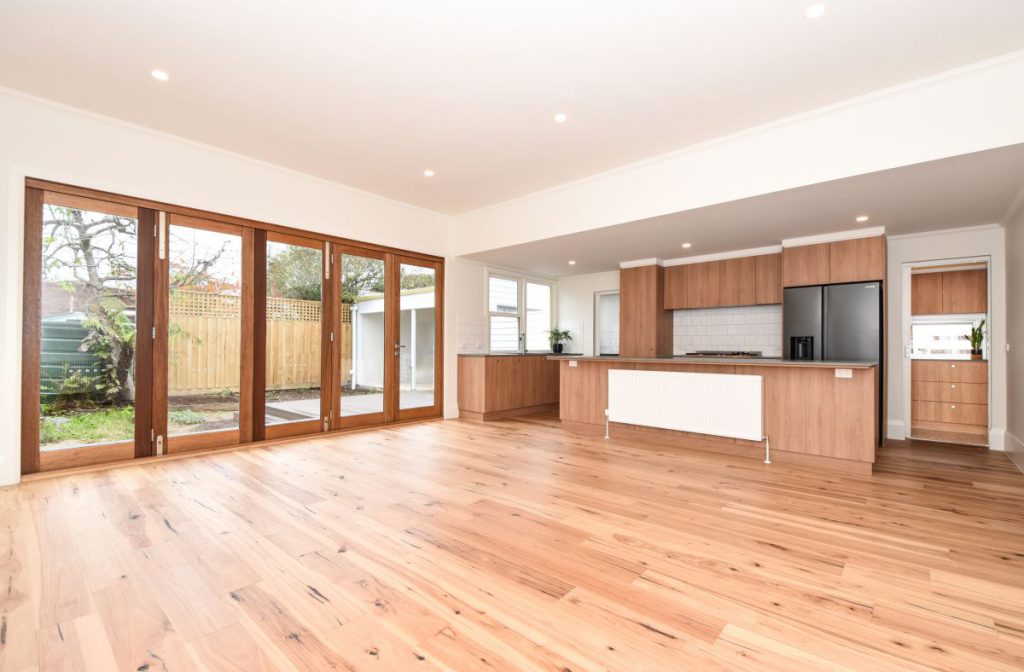 3. ENGINEERED TIMBER:
Advantages:
Stability and moisture-resistant: Made from multiple layers of thin wood glued together, engineered timber flooring offers stability in humid conditions.
Versatility and Affordability: With varied veneer thickness and pre-finished options, engineered timber is adaptable to different budgets and needs.
Disadvantages:
Lifespan: While engineered timber is durable, it might not last as long as solid timber due to its thinner veneer layer. It may not provide the richness in underfoot feel and warmth found in solid timber flooring.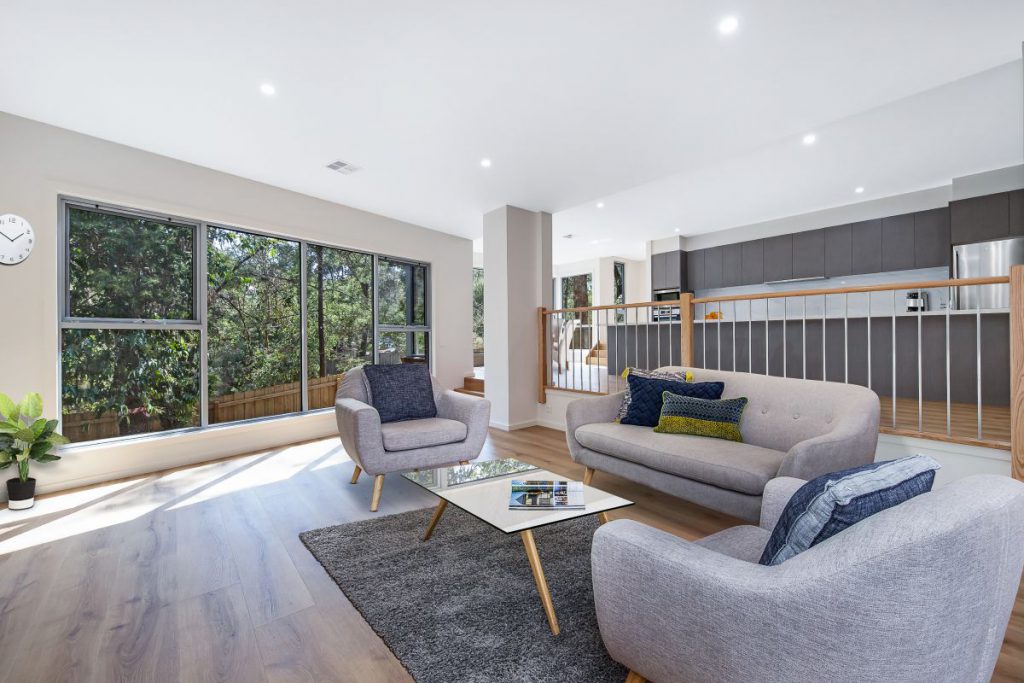 4. LAMINATE FLOORING:
Advantages:
Affordability: Among the most budget-friendly timber flooring options.
Appearance: Advanced manufacturing techniques enable laminate flooring to mimic the texture and look of real timber with multiple layers of compressed fibreboard.
Disadvantages:
Non-Authentic Feel: Despite appearing much like timber, it does not yield the same depth, character, and authenticity.
Repair Challenges: Laminate flooring is susceptible to scratches, dents and moisture damage and can be challenging to repair, often requiring replacement of entire sections.
While each timber flooring type has its pros and cons, the final decision comes down to your personal budget, preference and specific needs. Keep in mind the long-term maintenance cost, lifespan, and response of each flooring choice to the Australian climate.
Whichever option you go with, timber flooring promises to add a touch of elegance and timeless appeal to your home.
—
At HouseSpec Builders, we are a small business run by a passionate and friendly team with a combined experience of over 60 years of experience in the building and construction industry. We are 5-star rated on Google as a trusted, reliable home builder in Melbourne and we pride ourselves on delivering personal service to meet your home building needs.
Get in touch with us today!